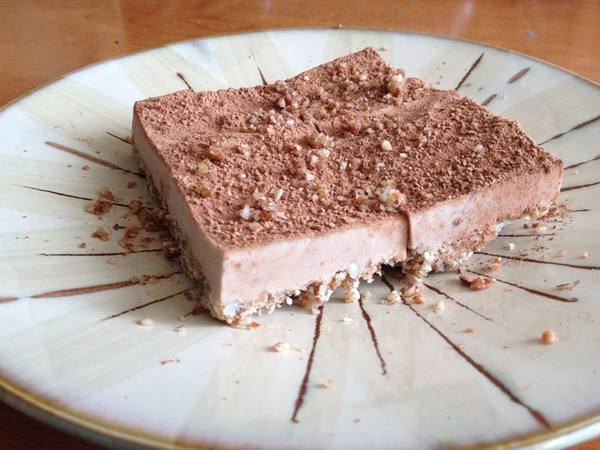 Raw Tiramisu
Tiramisu is a richly flavored Italian dessert. This version features the creaminess of Brazil nuts and natural sweetness of dates for a decadent but wholesome dessert
Updated: Sat, 04/07/2018 - 7:23am
Ingredients
Crust
1 cup Brazil nuts
1 cup shredded coconut
2 Tablespoons coffee extract
1 Tablespoon vanilla powder
Pinch of salt
1 cup dates
Filling
2 cups cashews, soaked 1 hour
1 Tablespoon coffee extract
1 teaspoon vanilla
½ cup agave nectar
½ cup coconut oil
Pinch of salt
¼ teaspoon lemon
1-2 Tablespoons water, if needed
3 Tablespoons raw cacao powder
Instructions
Place all Crust ingredients into a food processor. Blend to form a crumbly mixture. Press into an 8"x8" baking dish.
Process all Filling ingredients in a food processor until creamy.
Cover Crust with Filling, sprinkle with cacao powder. Let chill in refrigerator for 2 hours or until firm. Cut into small squares, serve and enjoy!