Sugar-Free Lemon Cashew Cookie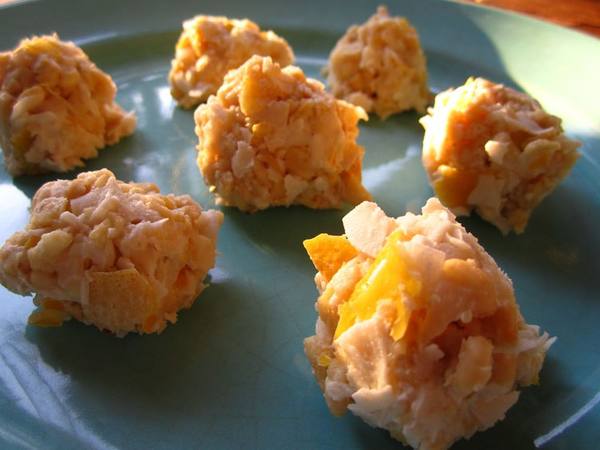 A friend of ours reckons these taste like lemon meringue pie from her childhood. You can whip up a batch in about 10-12 minutes.
Ingredients
1 cup cashews
¾ cup dried coconut
Zest and juice of 1 lemon + more if desired
Pinch of stevia + more if desired
1 Tablespoon extra virgin coconut oil
Instructions
Combine all ingredients in a blender. Pulse to break up the cashews and then blend until well combined. Taste the mixture. Add more sweetener or lemon if desired.
Wrap plastic wrap on top of a plate (the plastic will stop the dough from sticking). Shape dough into cookies and place on plate.
Place in the freezer for 5-10 minutes or until firm. Serve immediately or can be refrigerated for up to a week. Enjoy!