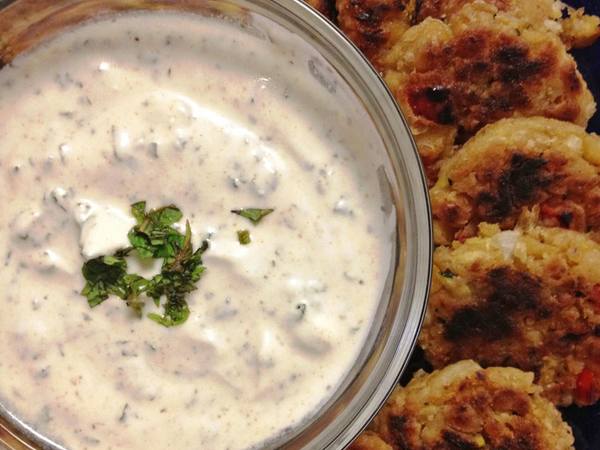 Chickpeas, also known as garbanzo beans, are delicious legumes that are low in fat, full of protein, and high in fiber.
Ingredients
2 (15-ounce) cans chickpeas, drained and rinsed
½ cup chopped onion
4 cloves garlic, chopped
1 teaspoon cumin
¾ teaspoon coriander
¼ cup lemon juice + 2 Tablespoons
¾ cup diced red bell pepper
1 cup grated zucchini
½ cup breadcrumbs
1 Tablespoon olive oil
Salt and pepper to taste
⅔ cup unbleached flour
2-3 Tablespoons safflower oil + more if needed
Instructions
In a food processor combine chickpeas, onion, garlic, cumin, coriander, and ¼ cup lemon juice. Pulse until chickpeas are coarsely
chopped.
Transfer to a large bowl and add bell pepper, zucchini, breadcrumbs, olive oil, salt and pepper. Mix well.
Pour flour into a medium sized bowl.
Roll chickpea mixture into 1" balls. Roll balls into flour and gently shake to remove excess flour. Press into patties. Should yield 20-24 patties.
In a large skillet heat oil over medium-high heat. Working in batches, fry patties for 8-10 minutes or until browned. Flip patties and fry for another 3-4 minutes or until browned. Add more oil if needed.
Serve with your favorite dip or sauce. Enjoy!