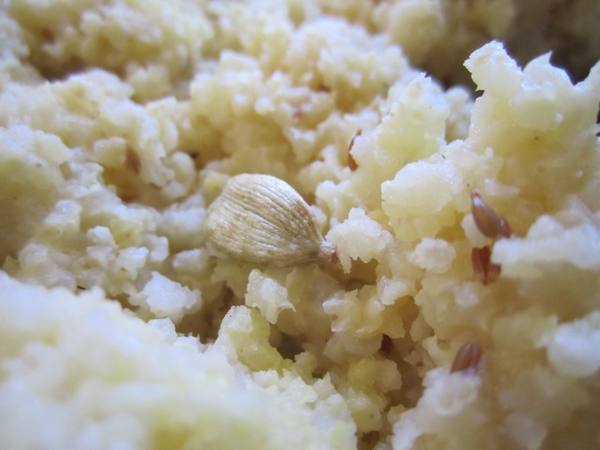 Quinoa w/ Cumin
This is an adaptation of the famous dish Cumin Rice or Jeera ChawaI using one of the sugar-free "pseudo grains" – buckwheat, quinoa, millet and amaranth – instead of white rice. Delish!
Updated: Wed, 06/29/2016 - 7:31pm
Ingredients
1 Tablespoon of coconut oil 
1 Tablespoon cumin seeds
4 whole cloves
2 cardamom pods
1 cinnamon stick (3 inch)
1/2 yellow onion, thinly sliced. 
2 cups quinoa
1/2 teaspoon sea salt
4 cups water
Instructions
In a large heavy pan, heat the oil over medium heat. Add the cumin, cloves, cardamom and cinnamon and cook until the seeds sizzle – about 30 seconds.
Add the onion. Cook until browned, stirring occasionally.
Add the quinoa and salt. Fry for a minute, ensuring the quinoa doesn't stick.
Add the water and boil for five minutes.
Cover, turn off the heat and let the quinoa sit for 25 minutes.
Check to make sure the quinoa is properly cooked, adding more water if needed.
Remove the whole spices. Fluff with a fork and serve. Delicious!