Raspberry Nice Cream w/ Pistachio Crumble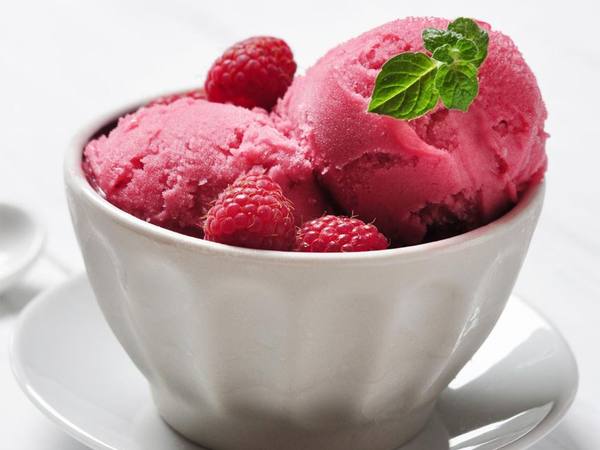 Tune in to KHON's Living 808 segment on February 19th (4pm) to watch us prepare this recipe! Nice Cream is a fun twist on ice cream using whipped frozen bananas as a creamy cold base. Add any additional flavors to make your favorite scoop!
Ingredients
Nice Cream:
5 cups frozen sliced bananas
2 cups frozen raspberries
½ cup medjool dates
1 teaspoon vanilla
Crumble:
1 cup pistachios, chopped
½ cup rolled oats
½ cup dark chocolate, chopped
1 Tablespoon cinnamon
Instructions
For the nice cream: add frozen sliced bananas, frozen raspberries, medjool dates, and vanilla to a food processer or blender and process until smooth and creamy.
Transfer to a freezer safe container. Store in the freezer for up to one month.
For the crumble: in a skillet over medium heat, toast the pistachios and rolled oats until just starting to brown. Remove from heat and transfer to a bowl.
Once the pistachios and oats have cooled, add dark chocolate and cinnamon. Stir until the mixture is well combined.
Scoop out a couple of scoops of nice cream into a bowl and top with pistachio crumble. Enjoy!